Prayer
True Prayer is an approach of the soul by the Spirit of God to the throne of God.
- Spurgeon
---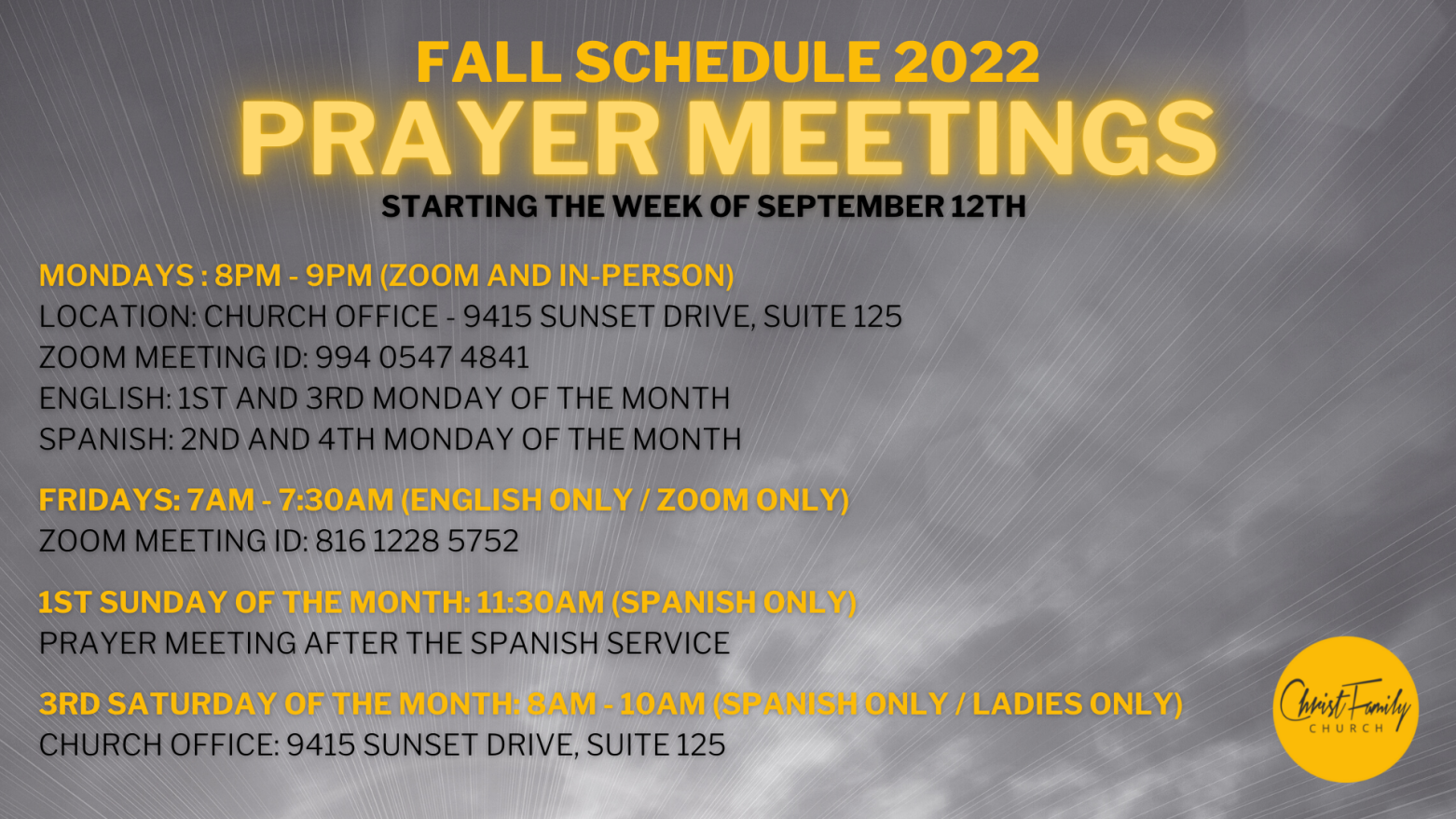 Weekly prayer is one of the most important things we do here at Christ Family Church and we have seen God prove Himself Strong and Faithful in answering our prayers.

Below is the schedule and links for each week's prayer meetings:

MONDAY'S : 8PM- 9PM (zoom and in-person)
Location: Church Office - 9415 sunset drive, suite 125
Zoom meeting ID: 994 0547 4841
English: 1st and 3rd Monday of the month
Spanish: 2nd and 4th Monday of the month

FRIDAYS: 7AM - 7:30AM (English only / ZOOM ONLY)
Zoom meeting ID: 816 1228 5752

1ST SUNDAY OF THE MONTH: 11:30AM (Spanish only)
Prayer Meeting after the Spanish Service

3RD SATURDAY OF THE MONTH: 8AM - 10AM (Spanish only / Ladies only)
Church Office: 9415 Sunset Drive, Suite 125

We would love to pray for you, please submit any prayer requests below, and let us know if you'd like for one of our staff members to follow up with you. We have a great team of people ready to pray for you!